OKR e-learning course development for TDC NET
Defining and aligning Objectives and Key Results is a new practice for many teams in the company.
The OKR e-learning course guides employees through the essential steps of the process
of implementing and using the OKR framework.
The course consists of seven chapters including the introduction and the summary.

OKR e-learning course development steps:
1. writing the storyline
2. developing the storyboards
2. creating illustrations
3. creating a presentation in Prezi
3. screen recording & voice recording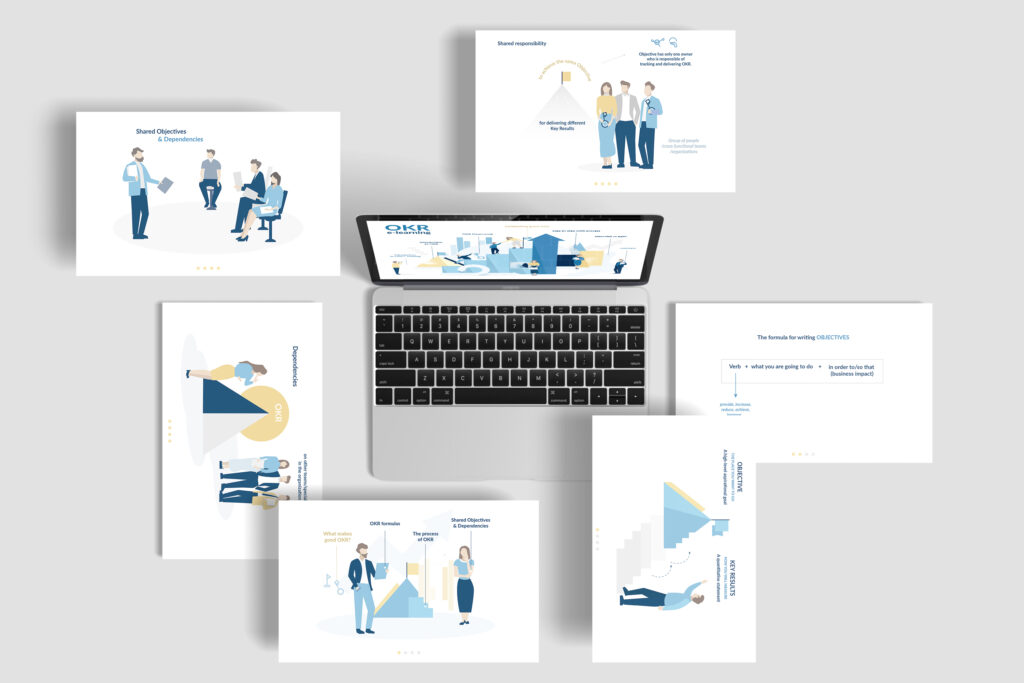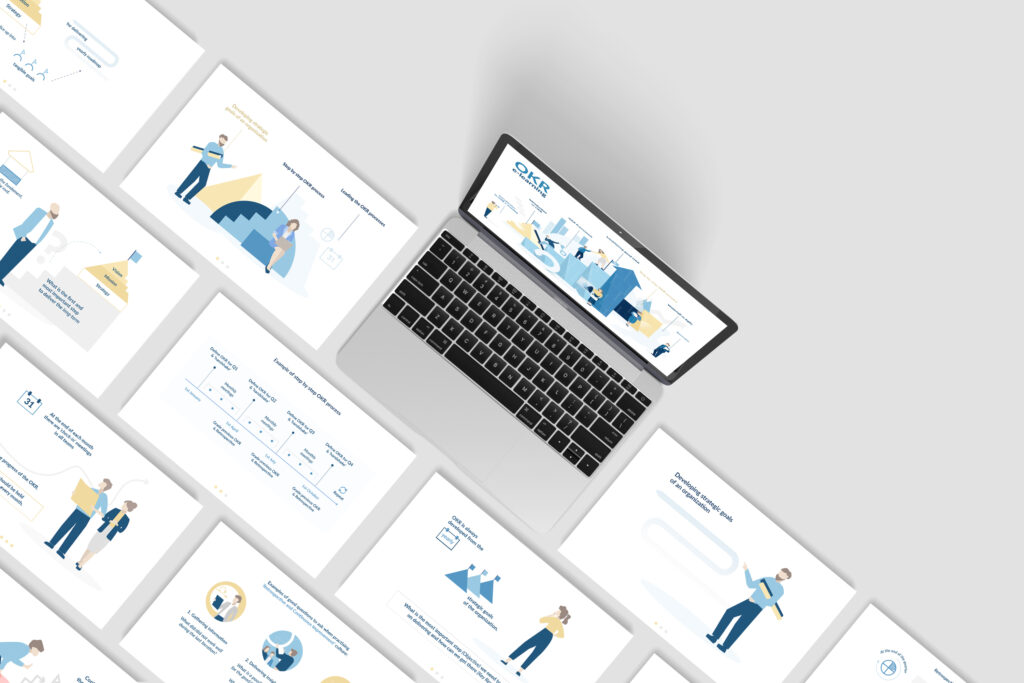 Illustrations & icons
The illustrations & icons help clearly explain the complex content of the OKR framework.
Clean and attractive design help viewers to memorize the content and motivate them
to stay engaged as well as ensures that all the learning goals are met.